Prüfungsergebnisse SoSe 2022
Folgende Prüfungsergebnisse sind nun online:
Introduction to US Law and Terminology - Die Bescheinigungen für diesen Kurs sind ab Donnerstag, den 18.08.2022 verfügbar und können zu den Öffnungszeiten des Instituts abgeholt werden.
US Legal Culture
US Tort Law
US Civil Procedure
US Family Law
US Constitutional Law - Individual Rights
US Contract Law
Drafting Contracts
International Environmental Law
Criminal Law
Sie finden die Ergebnisse unter Prüfungsergebnisse.
Bitte beachten Sie die Hinweise zu den Fremdsprachennachweisen.
Scheinabholung vor Ort
Eine persönliche Abholung der Bescheinigungen für Introduction to US Law and Terminology (einschließlich SoSe22) ist bis auf Weiteres generell dienstags und donnerstags zwischen 9:30 Uhr und 12:30 Uhr am Lehrstuhl möglich.
Eine Ausstellung von Bescheinigungen für alle anderen CUSL-Kurse (ausser Terminology) oder Current Standings muß vorher beantragt werden!
Neue EU-Richtlinie
Großer Schritt fürs Umweltstrafrecht – jedenfalls auf dem Papier
Ein Gastbeitrag von Prof. Junker unter Mitarbeit von Marvin Jürgens auf Libra Rechtsbriefing.
Die Rolle der Jury im Prozess Depp vs. Heard
Die mäch­tigen Unbe­kannten
Ein Gastbeitrag von Prof. Junker in der Legal Tribune Online.
Webinar
Pathways to our better common future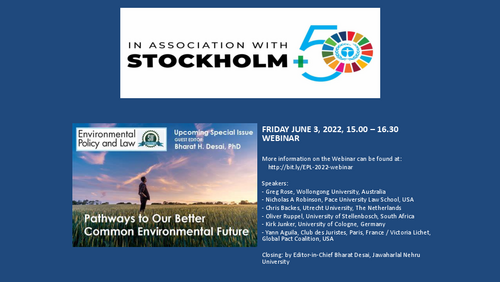 Die Aufzeichnung dieses Webinars ist nun online verfügbar! Sie finden es hier.
Klausurergebnisse WS 2021/2022
Folgende Klausurergebnisse sind nun online:
Introduction to US Law and Terminology
Tort Law
Legal Negotiation
Constitutional Law
Civil Procedure
Property Law
US Legal Culture
Gender & Negotiation
Environmental Law: Basics and Comparative Studies
Business Law
Sie finden die Ergebnisse unter Klausurergebnisse.
Bitte beachten Sie die Hinweise zu den Fremdsprachennachweisen.
Neue Buchveröffentlichung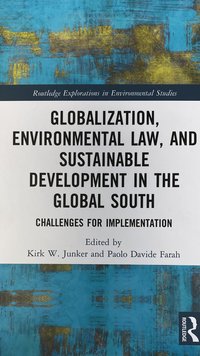 Präsidentschaftswahl in den USA 2020 und die Folgen
Interviews und Wortbeiträge von Prof. Dr. Kirk W. Junker
Abtreibungsgesetz: Erfüllen diese Richter den Plan der Trump-Anhänger?, t-online, 18.10.2021
Rechtsexperte über Prozess zum Tod von George Floyd: "Hat durchaus einen symbolischen Charakter – zu sehr". watson, 29.03.2021
"George-Floyd-Prozess und die Frage: Wie wählt man die Jury aus?", News Plus, SRF, 09.03.2021
"Was droht Donald Trump, wenn der Senat ihn verurteilt?", Augsburger Allgemeine, 19.01.2021
"Rücktrittsforderungen - der Druck auf Trump steigt", Echo der Zeit, SRF, 08.01.2021.
"Nicht noch zwei Wochen warten", Interview von Annelie Kaufmann, Legal Tribune Online, 07.01.2021.
"Demokratie in Gefahr? - Chaos - Gewalt in USA", ZDF heute spezial, 07.01.2021.
"Kölner Jura-Professor: So könnte Vizepräsident Pence Trump des Amtes entheben", Kölner Stadtanzeiger, 07.01.2021.
"Panorama", Interview mit Michèle Sinner, Luxemburg National Radio, 07.1.2021.
"Das sind keine politischen Aktivisten, sondern Straßenkriminelle", Rheinische Post, 07.01.2021.
"US-Kongress soll Bidens Wahl bestätigen", ZDF heute, 06.01.2021.
"Der vorletzte Akt des Trump-Theaters", Rheinische Post, 06.01.2021.
"Trumps Drohanruf beim Wahlleiter von Georgia sorgt für Empörung und Irritation", Radio Eins (Rundfunk Berlin Brandenburg), 04.01.2021.
Weitere Interviews und Beiträge zur US-Präsidentschaftswahl, zum Impeachment und ähnlichen Themen finden Sie hier.
Research paper submission for online consultative workshop on
LEGISLATING CLIMATE CHANGE LAW
Prof. Kirk W. Junker presented a research paper "Comparing the European Green Deal Legislation Programme" at this one day workshop by our collaboration partner, the Centre for Environmental Law, Education, Research and Advocacy (CEERA), National Law School of India University, Bengaluru on June 18, 2021. The event hosted over ninety attendants, including a member of Parliament and the University Vice Chancellor. Member of the Environmental Law Center of the University of Cologne, Mrinalini Shinde, provided research assistance to Prof. Junker and was officially recognized by Prof. Sairam Bhat, Director of CEERA.
> Workshop Poster with Speakers
Implantation of Western Modern Laws in Ethiopia
Deginet Doyiso, a PhD candidate at the Lehrstuhl für US-amerikanisches Recht/ Universität zu Köln, presented part of his research "Historical Accounts on Legal Transplantation and Language Translation Process: The Wholesale Implantation of Western Modern Laws in Ethiopia" at the Africa challenges conference of the African Studies Association in Germany (VAD) organized by the Centre for Interdisciplinary African Studies (ZIAF) at Goethe-University. In the presentation he gave on June 7, 2021, he talked about the results of his research examining the impact of the wholesale legal transplantation and translation process in Ethiopia in the 1950s on the language of the law.
For more information please click here.
Symposia at AALS member schools
Die Association of American Law Schools bietet die Möglichkeit, an Symposien verschiedener Member Law Schools landesweit online teilzunehmen. Die Teilnahme an den Veranstaltungen ist größtenteils gebührenfrei möglich.
Eine Liste der kommenden Veranstaltungen finden Sie hier.