Professor Dr. Kirk W. Junker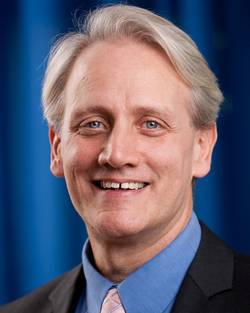 Prof. Dr. Kirk W. Junker
Professional career
Research interests: US-American law, international law, international environmental law, European Union law, law and science, law and rhetoric.

Prof. Junker received his B.A. from Penn State University, his Juris Doctor from Duquesne University School of Law, and his Ph.D. from the University of Pittsburgh. He was a post-doctoral fellow at the University of Bonn and at the Ministry of Justice in North Rhine-Westphalia, and completed additional studies in German law at the University of Tübingen. After completing his legal studies, Prof. Junker worked as a research assistant to James E. Rowley, President of the Pennsylvania Superior Court. Prof. Junker was environmental litigation counsel for ten years, reprsenting the Pennsylvania Department of Environmental Protection in local, state and federal US courts.
Prof. Junker taught part-time at Geneva College in Beaver Falls, Duff's Business Institute, and the Community College of Allegheny County, Pittsburgh before becoming a full-time member of the mathematics and science faculty at the Open University in the United Kingdom. He then held the first cross-border academic post in Ireland, serving simultaneously as a full-time member of Queen's University in Belfast, Northern Ireland, and Dublin City University in Ireland. Prof. Junker was Associate Professor at Duquesne University School of Law, where he was also the Director of International Studies Programs and taught the Law of Professional Responsibility, Civil Procedure, Public International Law, International Environmental Law, Environmental Law, Comparative Law, European Union Law, and International Business Law. Currently, Kirk W. Junker holds the Chair of U.S. Law at the University of Cologne.

Prof. Junker has also served as a member of the selection committee of the Arts and Humanities Research Board in Bristol, UK, as a referee for the Institute of Physics, London, as a project advisor to the European Commission for the research project "Child Abuse on the Internet," and was a founding member of both the European Network of Science Communication Teachers (ENSCOT) and the European Network of Science Communication Researchers (ENSCORE). He is co-editor of the treatise Comparative Environmental Law and Regulation (Thomson Reuters), co-editor of Environmental Policy and Law (IOS Press, Delhi), and of the Journal of Health, Environmental and Education Online.

He has received research grants from the European Commission, the German Federal Ministry of Education and Research (BMBF), the Royal Irish Academy, the German Center for Research and Innovation (DWIH), and the British Council, fellowships from the University of Pittsburgh and the German Academic Exchange Service (DAAD), and funding support from Santander Bank.